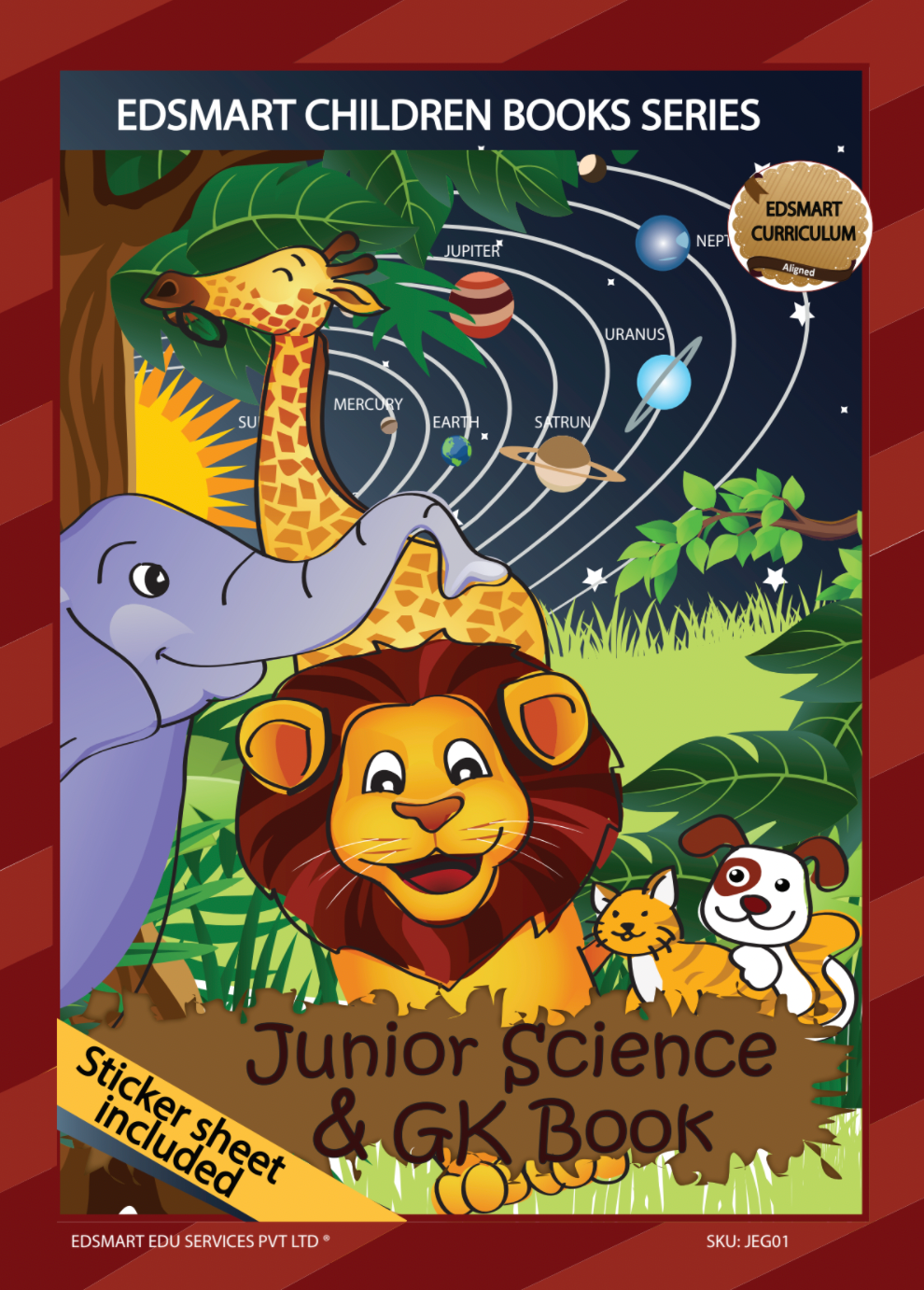 Junior KG Science and General Knowledge books for kids CBSE (Sticker sheet included) / LKG Science and GK CBSE Text Books / LKG Science Picture books
Regular price

Rs. 420.00

Sale price

Rs. 280.00

Unit price

per
Edsmart Junior KG Science and GK book set is suitable for 4+ years or higher for children of kindergarten age.  The books are covering the concepts which are aligning to the CBSE curriculum. The books come with compelling print-rich illustrations, best paper quality, and international standards that opens up the child to a whole new world.  The worksheets enhance multi skill development of math concepts and lay a strong foundation. The activities also shed light on enhancing the sensorial development, motor development, and cognitive development  of the child. 
Junior Science and General Knowledge book
This LKG Science and GK workbook quenches the curiosity of the young budding scientists by encouraging the self-exploration, observation, experimentation and understanding scientific principles. The Science book dives into the magnificent machine called Human Body and the internal organs, focuses on Sense organs, Food & Nutrition for healthy living, Animals, Birds, Insects and their habitat, Seasons, Sink and Float, Transport modes, Solar system, Living and Non Living thing. In addition, this enriched workbook also shapes the young minds on nature-related concepts and serves as food for thought. Learning LKG Science and GK was never this splendid before. The children will have a magical and scientific journey with their nose buried into the book of fascinating & radiant illustrations and striking concepts.
Hurrify, only a few left:
Wishlist
Add to Wishlist
Compare
Add to Compare
Currently there are
peoples are currently looking at this product
Junior KG Science and General Knowledge books for kids CBSE (Sticker sheet included) / LKG Science and GK CBSE Text Books / LKG Science Picture books
Regular price

Rs. 420.00

Sale price

Rs. 280.00

Unit price

per